Witam!
Program z serii zrób to sam!
Zamiast wyrzucać puste kartusze CO2 lepiej je wykorzystać jako dzwonki, oto jak ja to zrobiłem: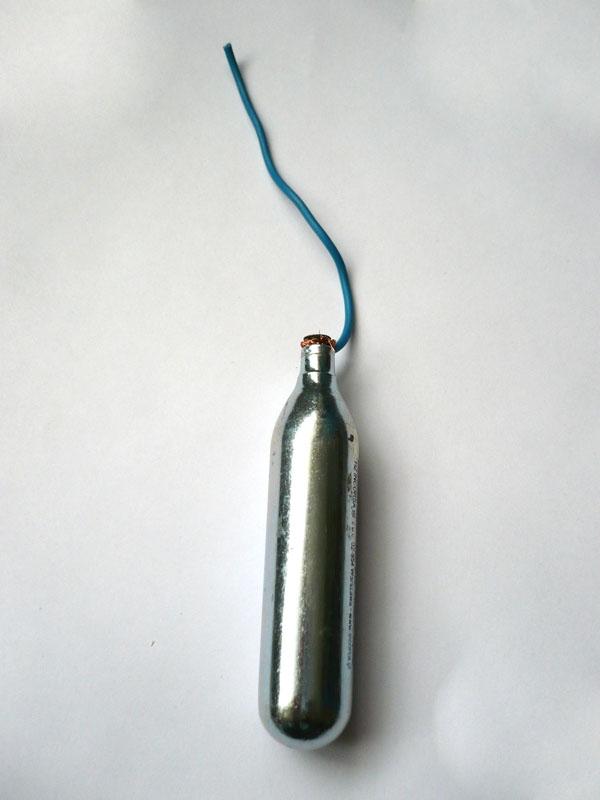 Powiekszamy nieco dziurkę (ja robilem to gwoździem), wkręcamy odpowiednio pasującą śrubkę (cięzko znaleść odpowiednią bo dziura tak czy inaczej bedzie niewymiarowa)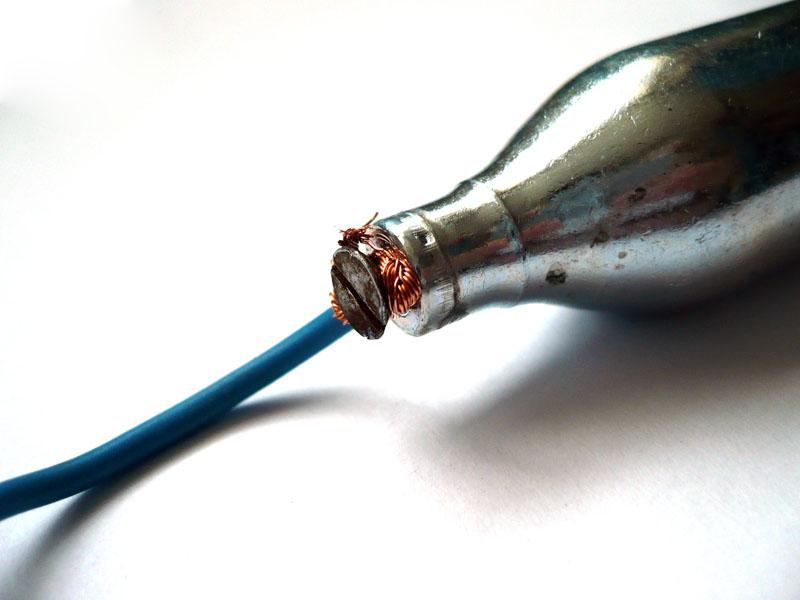 Kawałek kabelka posłużył mi by przypadkiem nie odstrzelić sznurka, zdzieramy kawałek gumki z kabla tak by dało się drucikami zawinąć i umocować to wszystko razem, tak by się trzymało.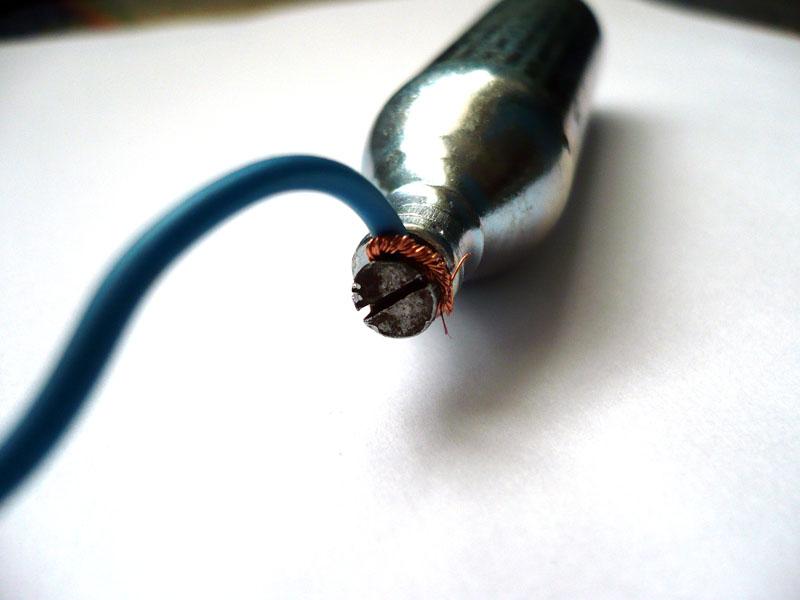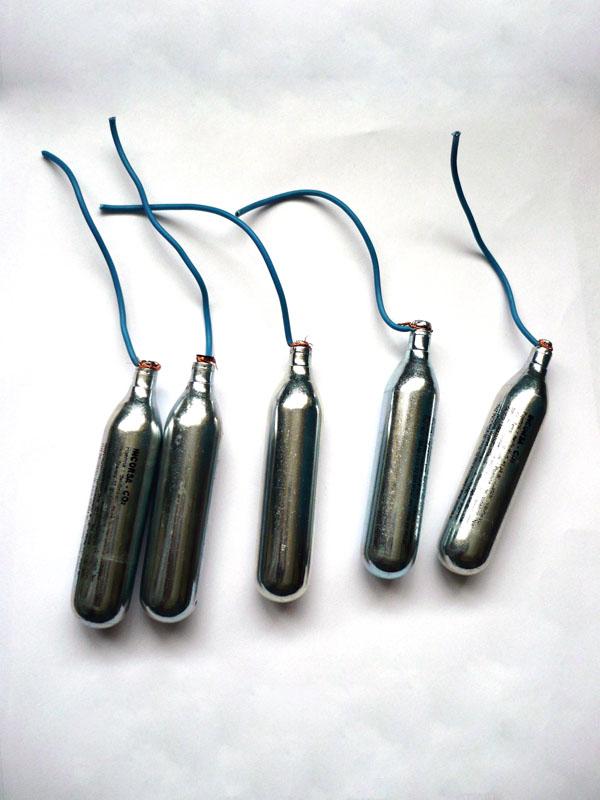 Vou lá! Zagiąłem i zakreciłem taśmą izolacyjną oraz zawiesiłem na drucie od siatki ogrodzeniowej i to wszystko przybiłem do kulochwytu.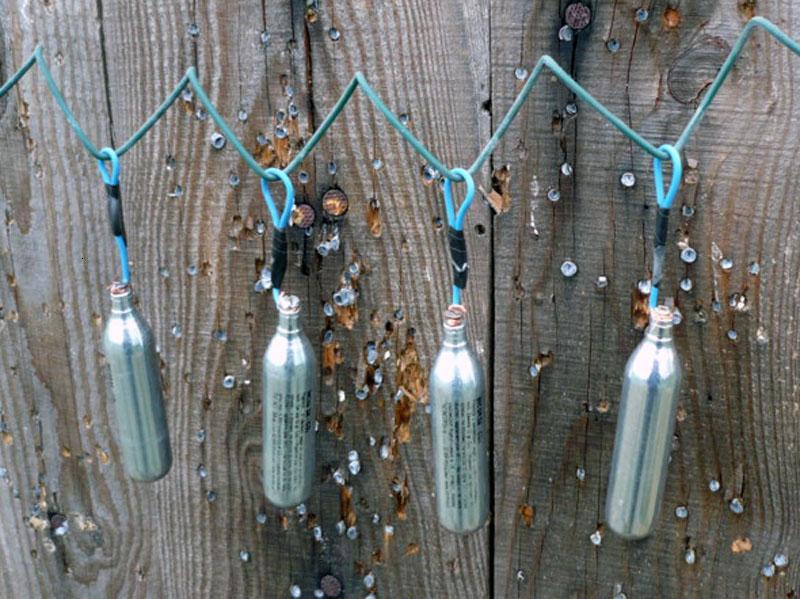 Prawda ze pieknie wygląda?

Powodzenia! :)
ps. a jeszcze lepiej działa :) (Tomek)