Witam!
Może nie będzie to jakiś porywający wątek... ale może ktoś się napatrzy, zapragnie i przejdzie do czynów :)

Otóż przy okazji zakupu pistola otrzymałem wraz znim butlę, mało urokliwą, szarą, ponurą..
Butla jak to butla ma działać ale nieco estetyki nie zaszkodzi.

Butla przed zabiegiem ogołocenia z farby - obok niezbędny sprzęt czyli szczotka druciana 5 rzędowa za 3,49 zł, napój energetyczny 3 zł, rękawiczki ogrodowe "wampirki" 1,59 zł(niestety nie na zdjęciu) i ludź potrzebny do roboty - bezcenny.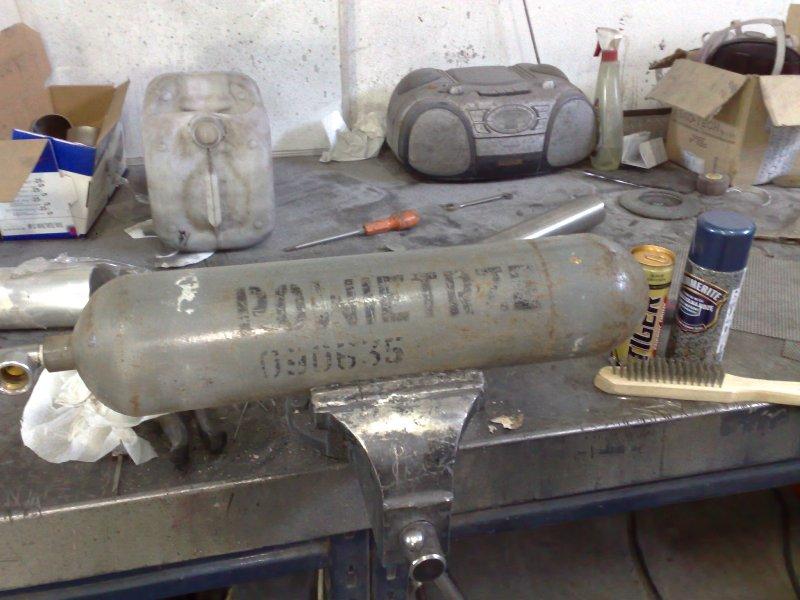 po ok 30 minutach machania szczotą stwierdziłem że zamiast szczotki za 3,49 zł mogłem kupić drugi napój energetyczny.. jak widać po lewej stronie w ruch poszła szlifierka oscylacyjna z bardzo drobnym papierkiem ściernym co by nie drzeć butli.. efekt: gładka powierzchnia - miło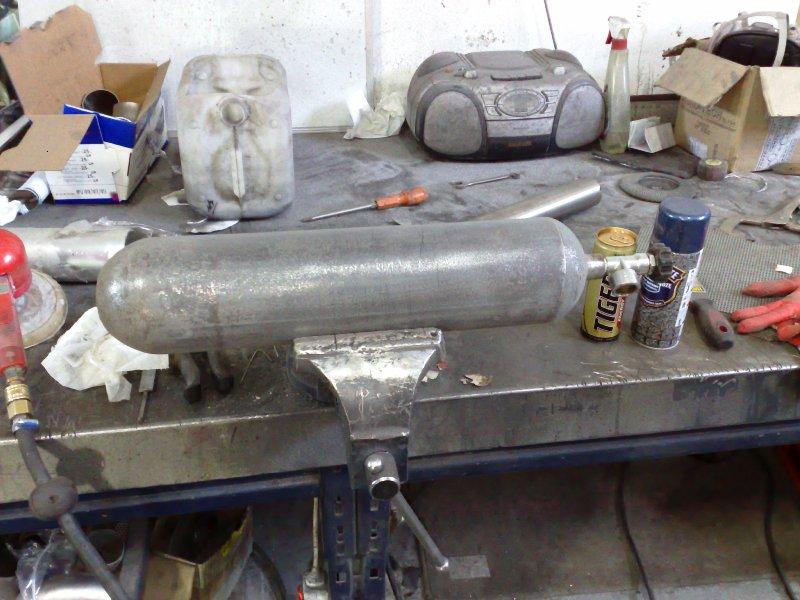 zbliżenie...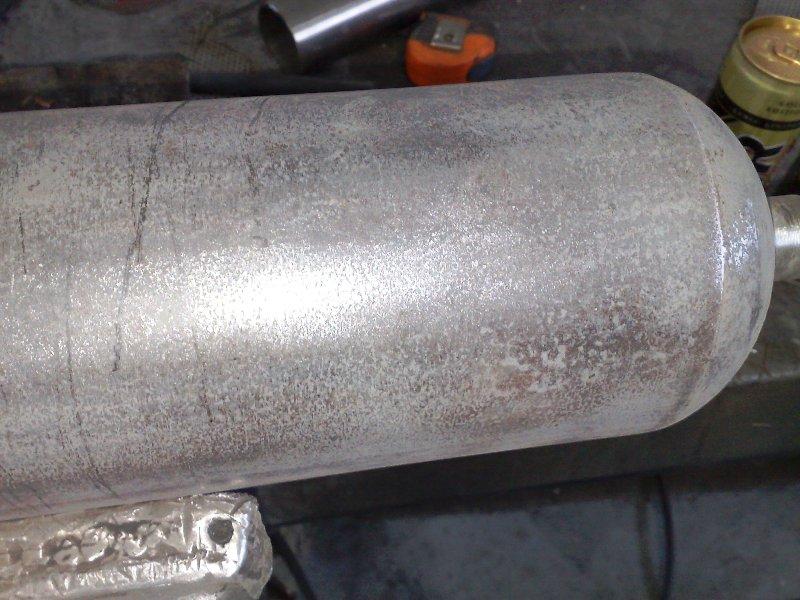 ogołocona pacjentka na stojaku, zawór aklejony na amen taśmą, powierzchnia odtłuszczona, w tle farba, efekt młotkowy, prosto na rdzę 30 zł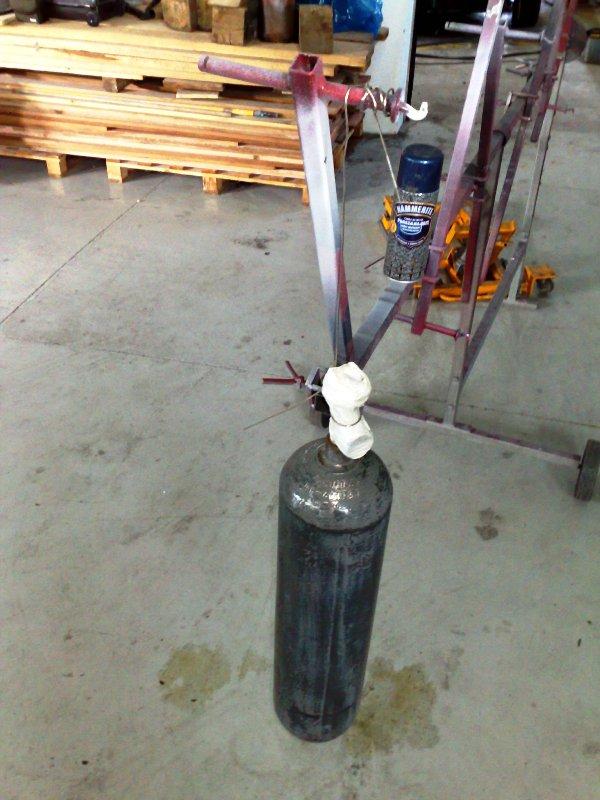 pierwsze efekty - nowy "imidż"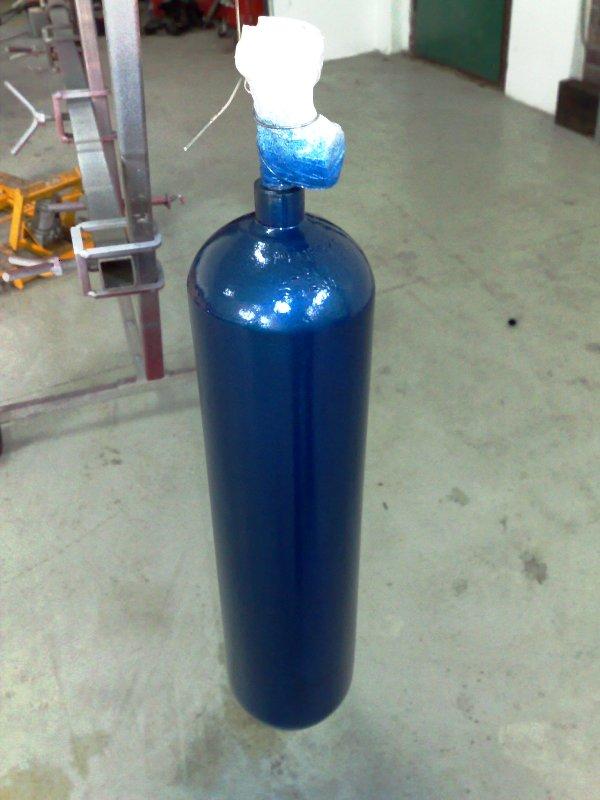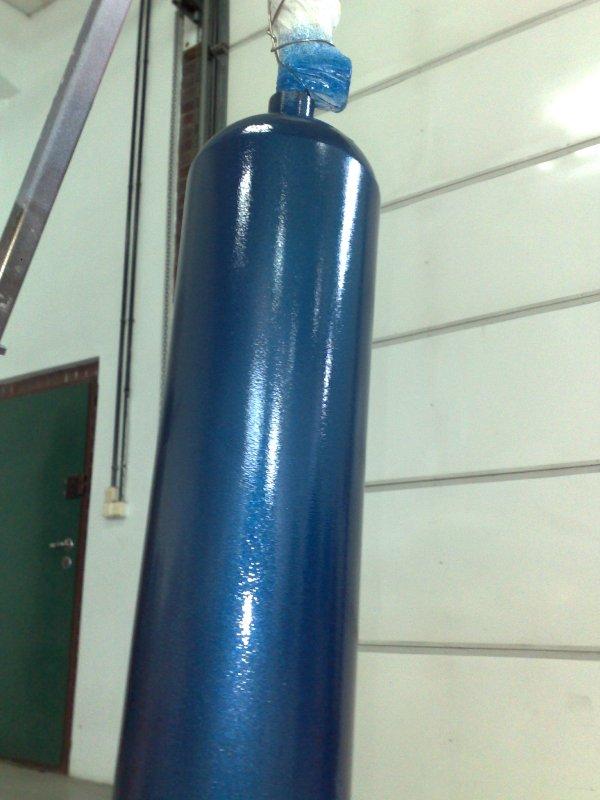 efekt końcowy na łonie natury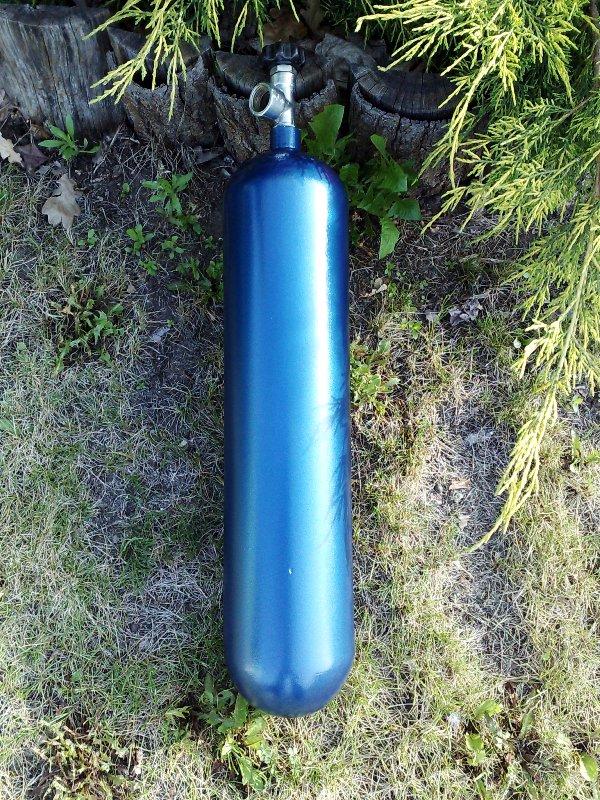 cieszy oko - polecam każdemu