Poszukując w miarę taniego śrutu do Walthera CP88, postanowiłem kupić między innymi tytułowy śrut. Wyglądał całkiem obiecująco (kształt bardzo podobny do JSB Exact). Co prawda nie spodziewałem się cudów za 11zł., jednak małą nadzieję miałem, niestety została ona szybko rozwiana po otwarciu tego oto pudełeczka...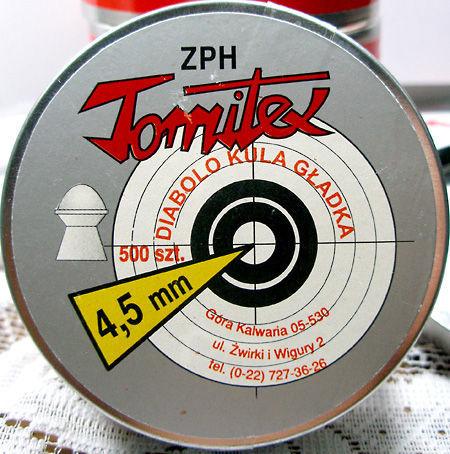 Śruty są naoliwione (tłuste) i fatalnie wykonane, "gratisowo" dostajemy w pudełku całkiem sporo opiłków ołowiu...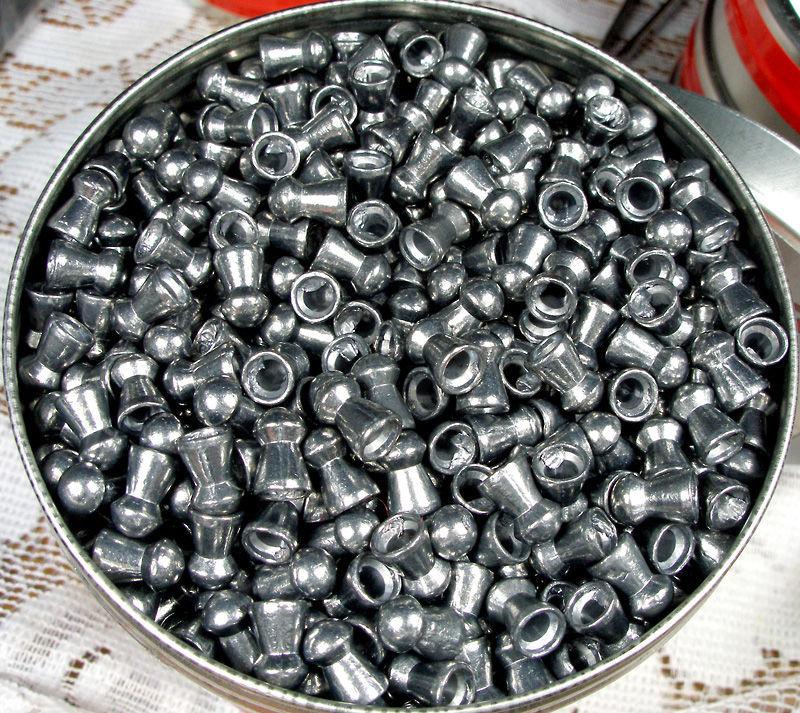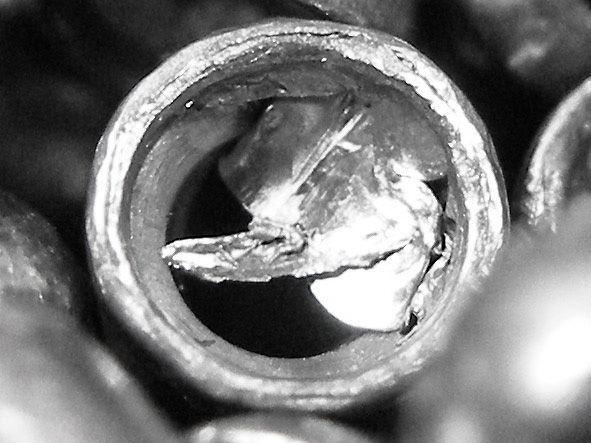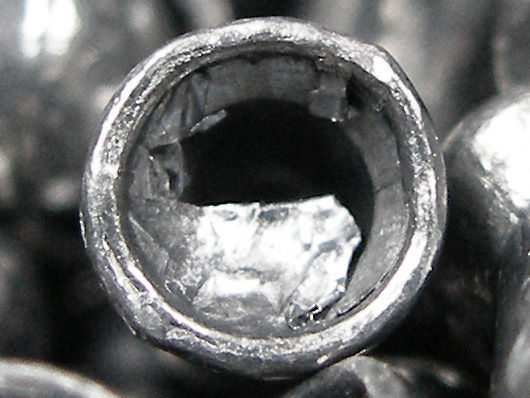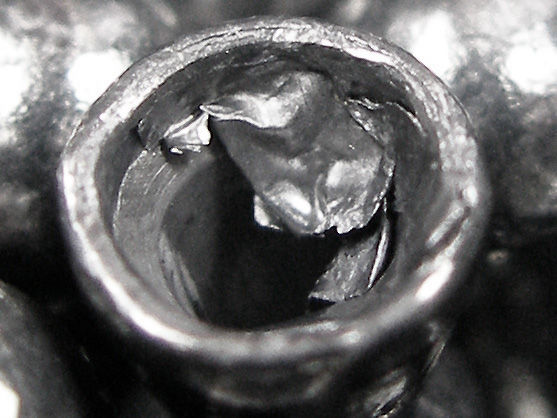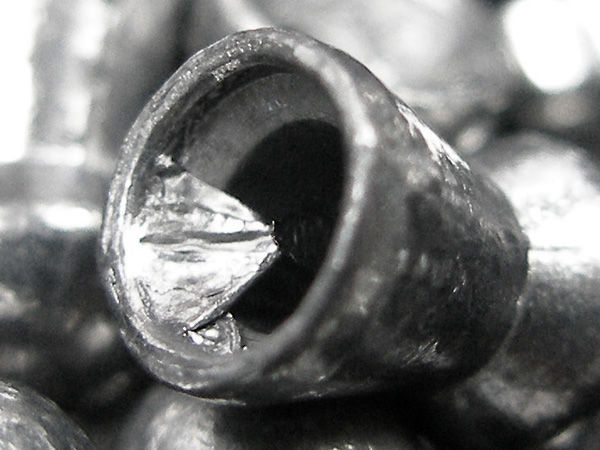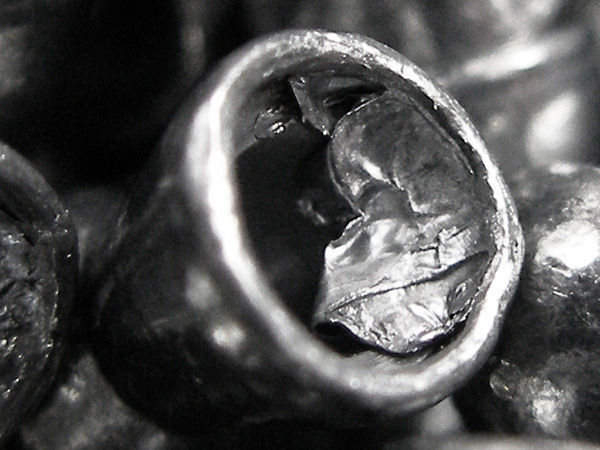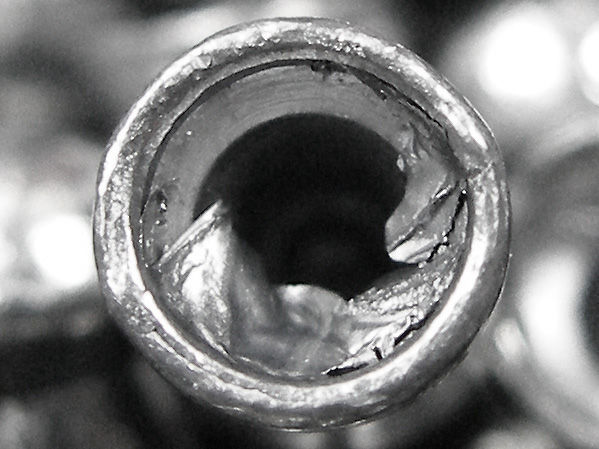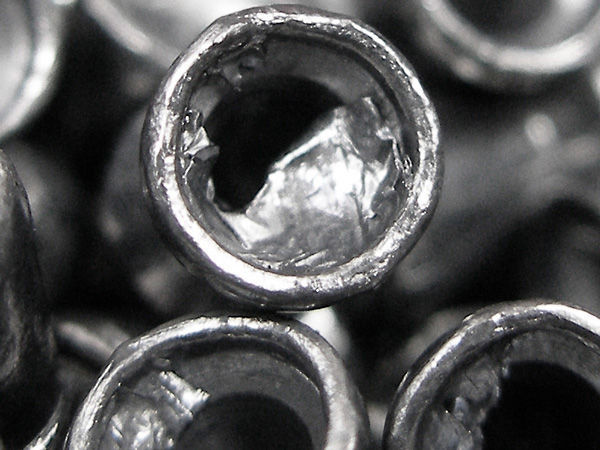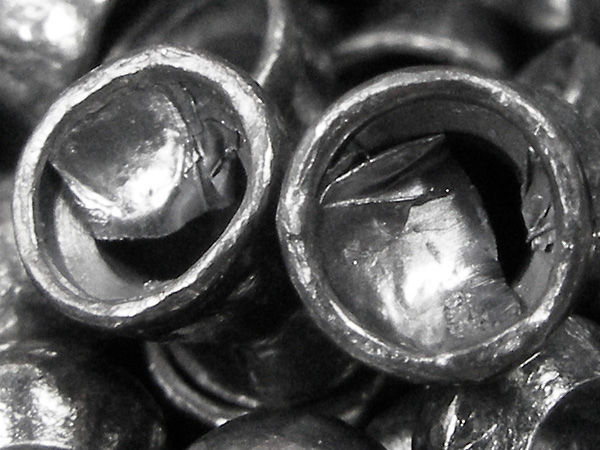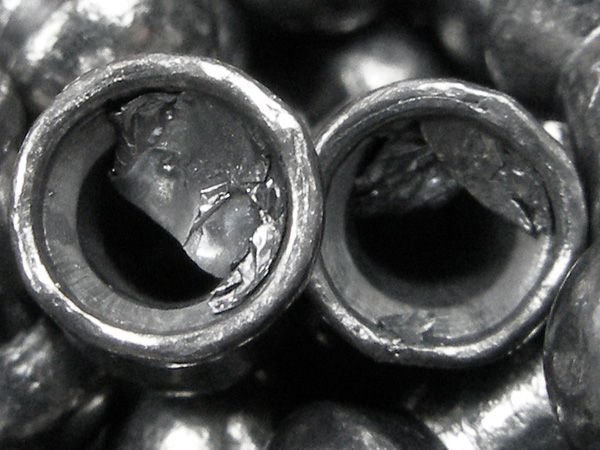 Chyba kowal to coś zrobił...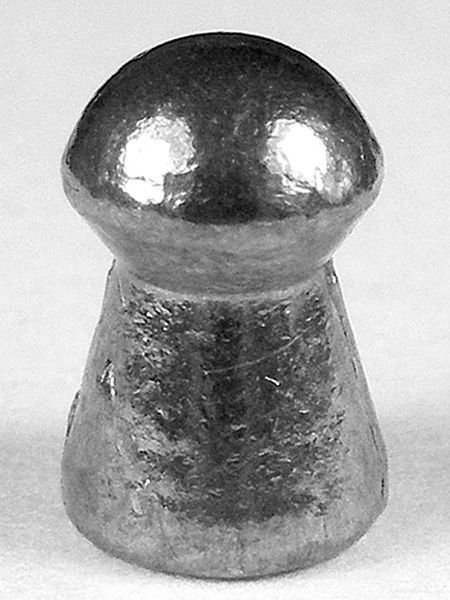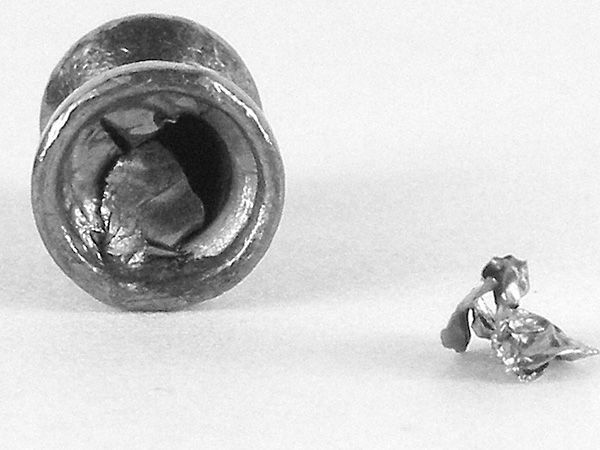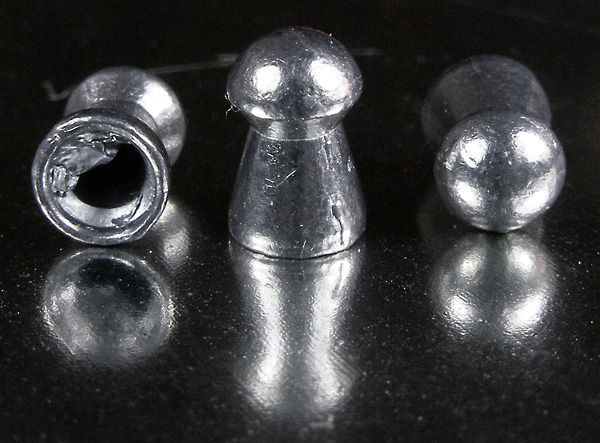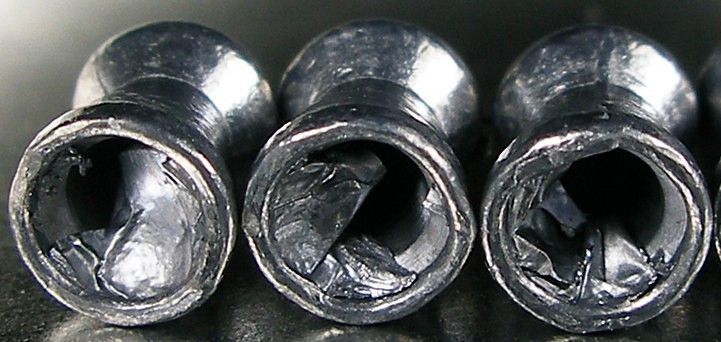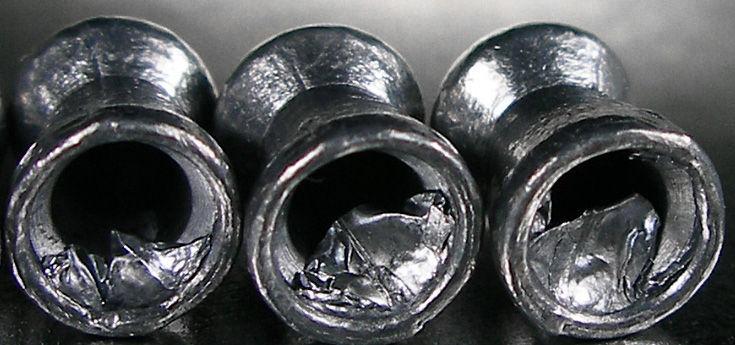 Ale zdarzają się wyjątki... ok 20% z całej paczki...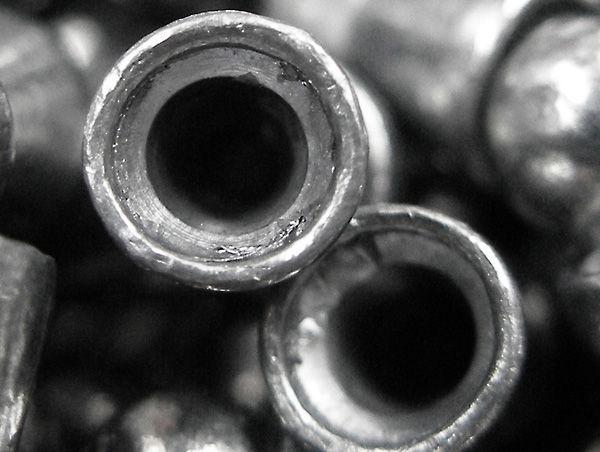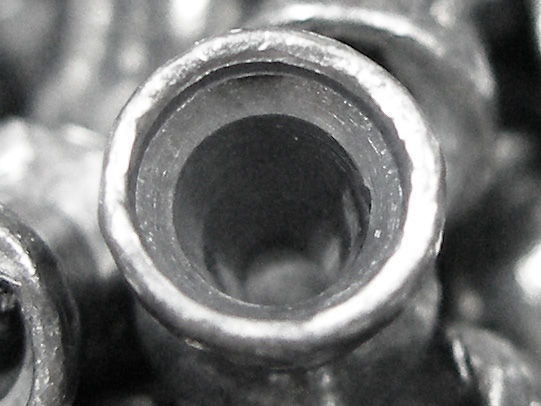 Małe porównanie z JSB Exact-em...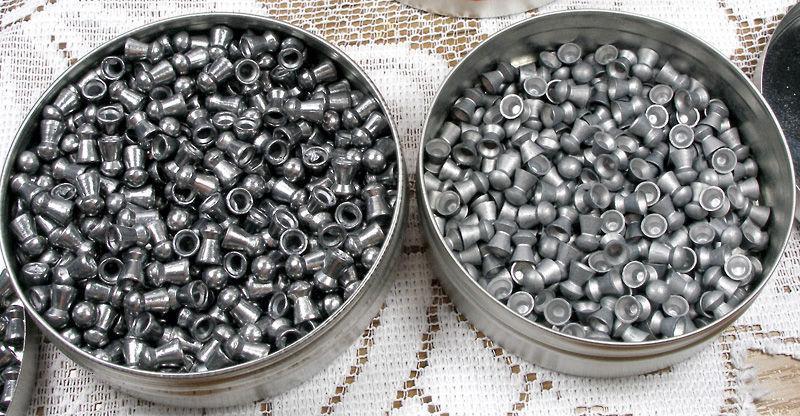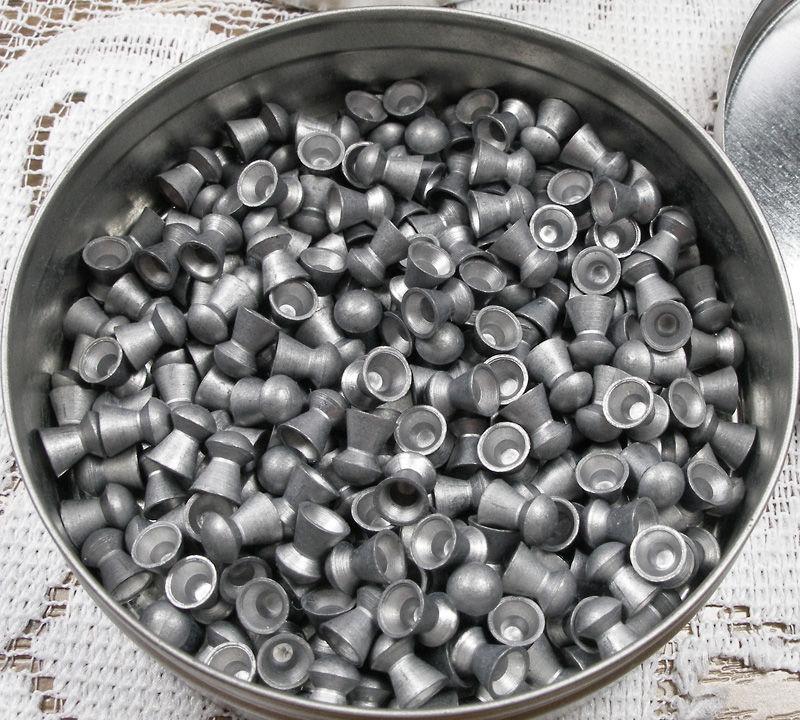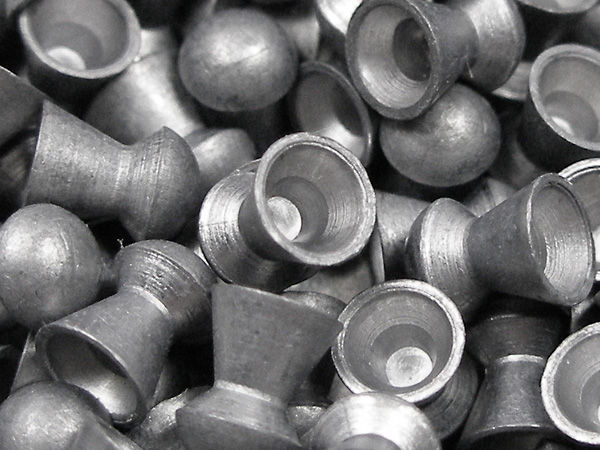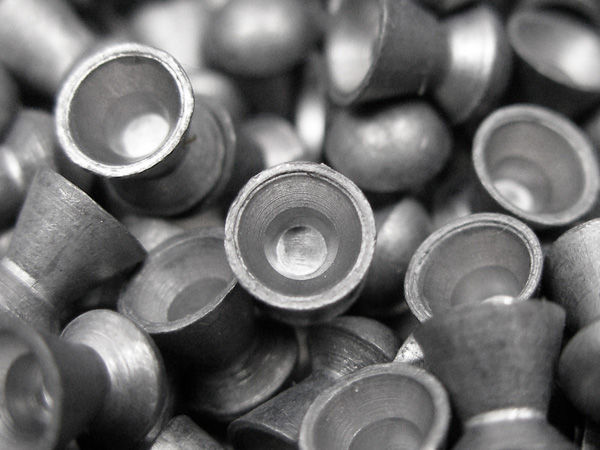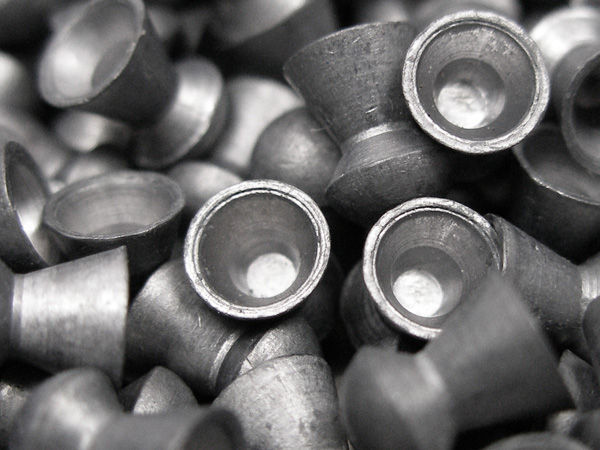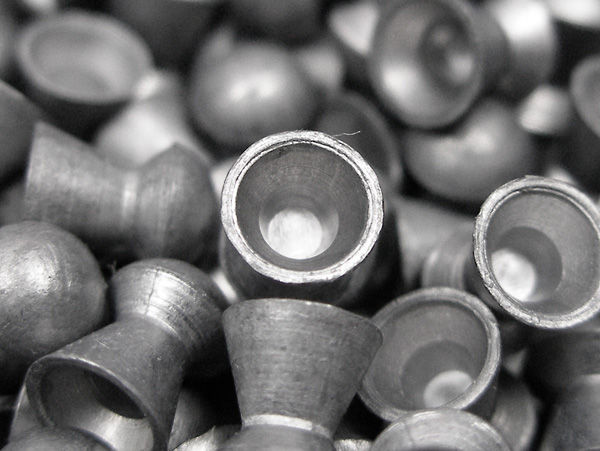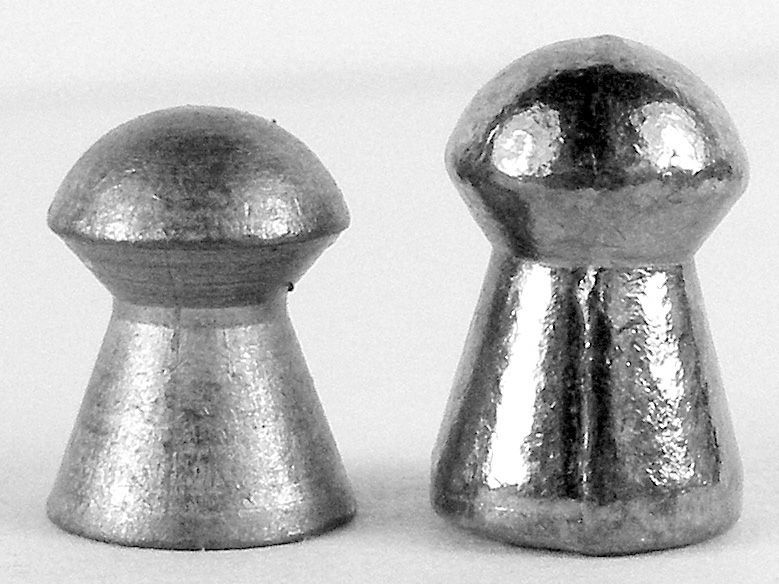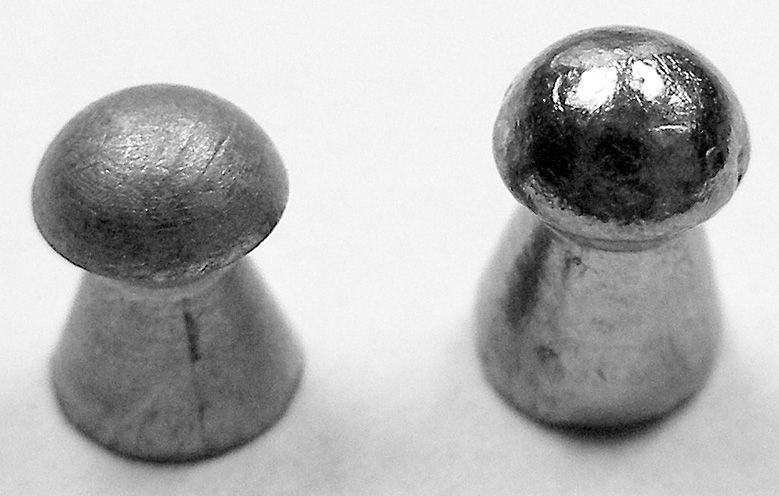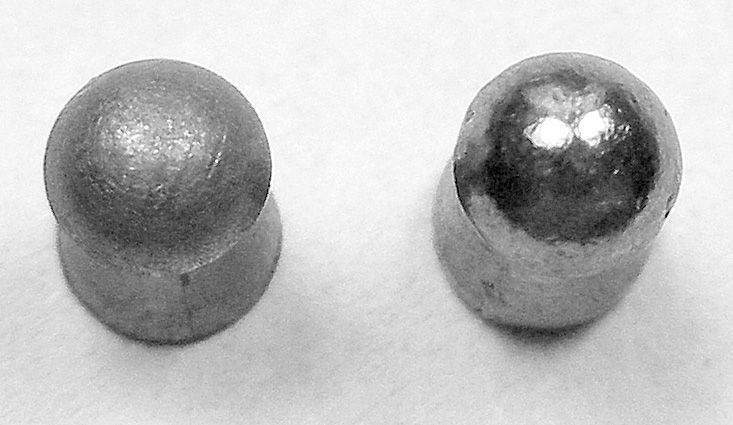 Postrzelałem z niego na jakieś 7m., lata fatalnie, nawet po "ostrej segregacji". Może kiedyś pokuszę się o jakiś dłuższy test celności, nie wiem tylko, czy ma to jakikolwiek sens, skoro ponad 80% śrutów z paczki należałoby odłożyć, aby wyniki były chociaż po części "miarodajne".

Za podobne pieniądze mamy Crosman-a Pointed, który jakością wykonania "bije na łeb" owego Tomitex-a, i na pewno w wielu wiatrówkach latać będzie "o niebo" lepiej.